Cosy Fruit!
What could be cuter than a fruit cosy?  Do you get fed up of your fruit getting bruised in your bag on the way to work?  Or are you like me and just like any excuse to have a crochet accessory?
Here is a sample of the fruit cosies available from the Completeness Shop (message me if you would like me to make one for you) or The Little Shop Upstairs.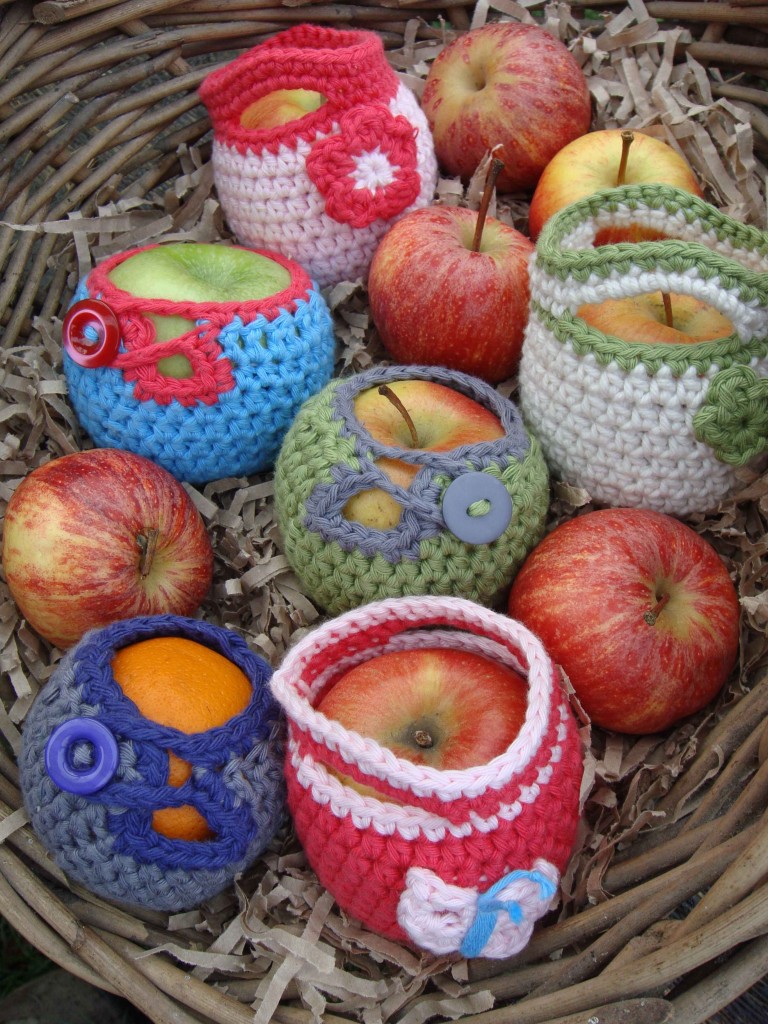 The pattern is available here for free if you would like to have a go at crocheting one yourself.  It is a fairly straightforward pattern and is suitable for someone who already knows how to crochet the basic stitches and how to increase and decrease.
I would love to know how you get on!
Kx