Lots of news!!
What an exciting week!
The wonderfully talented local glass artist, Judith Hannington, has made some super duper buttons especially for me to match my cotton yarn!  Woohoo!  With such an amazing collection it was hard to pick out my favourites.  I finally narrowed it down to ten, but it was tricky.
Here are some of them, what do you think?  I can't wait to get on with my new project so that I can use them.  They look beautiful and feel fantastic.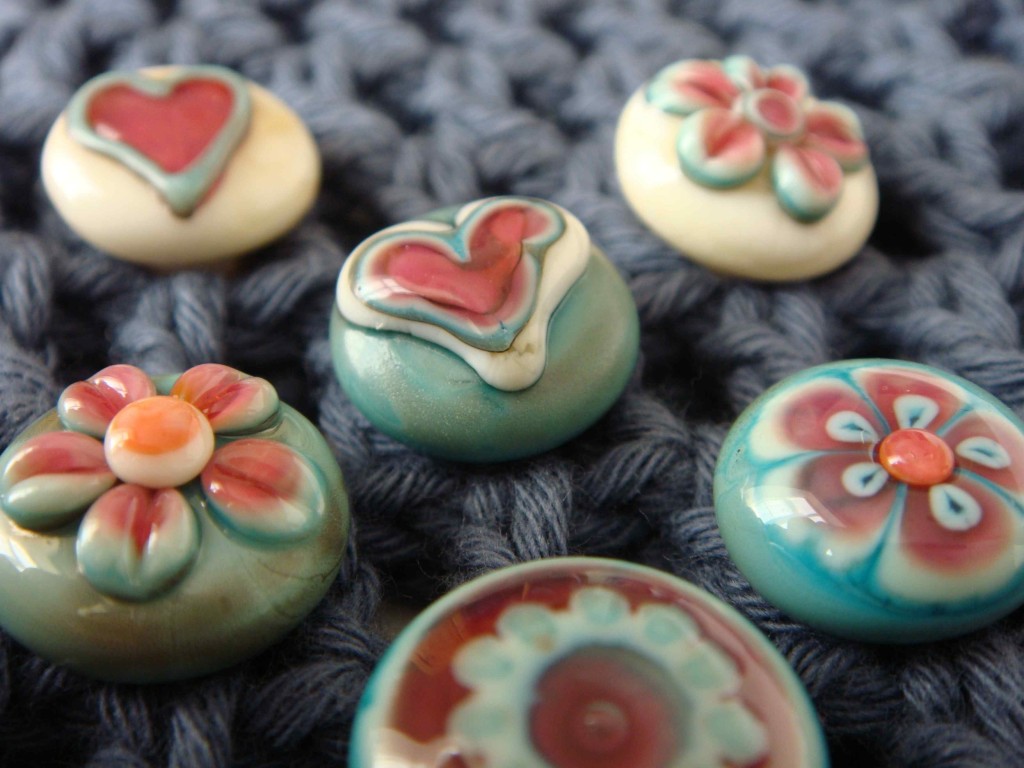 Sadly it was time to bid farewell to my trusty tetrapak wallet this week.  After a year's use I finally felt that it was time for an upgrade.  So it was out with the old bashed up, faded, but much loved wallet and in with the new groovy fruity wallet.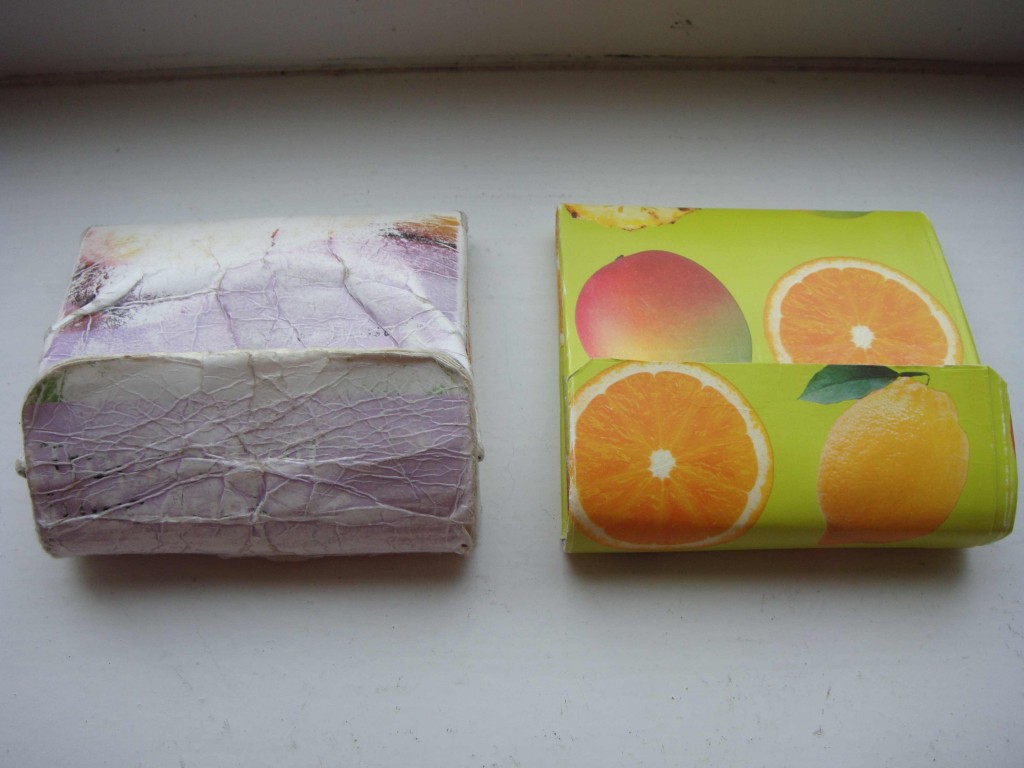 I love that these are so simple to make.  I have put a video onto the website so you can have a go yourself.  All you need is a juice carton, a pair of scissors and a small piece of sticky backed velcro.
Talking of videos, I have put another beginners crochet video online.  It is for making a slip stitch and chain.  Watch out for Double Crochet (dc) and Treble (tr) later in the week.  All my patterns, tutorials and instructions are in British Crochet Terms.
My granny square blanket is growing, and I am loving every minute of making this.  The squares in the middle are made from tapestry wools and the edges are pure wool.  I love the subdued, earthy colours.  They make a change from the bright colours I usually use and are great to work with.  Very bouncy compared to the mercerised cotton, which is firm and smooth.  I can't wait to finish it and will post more pictures as soon as it is finished.  Unfortunately I have to sew in all those annoying ends first.  Bummer.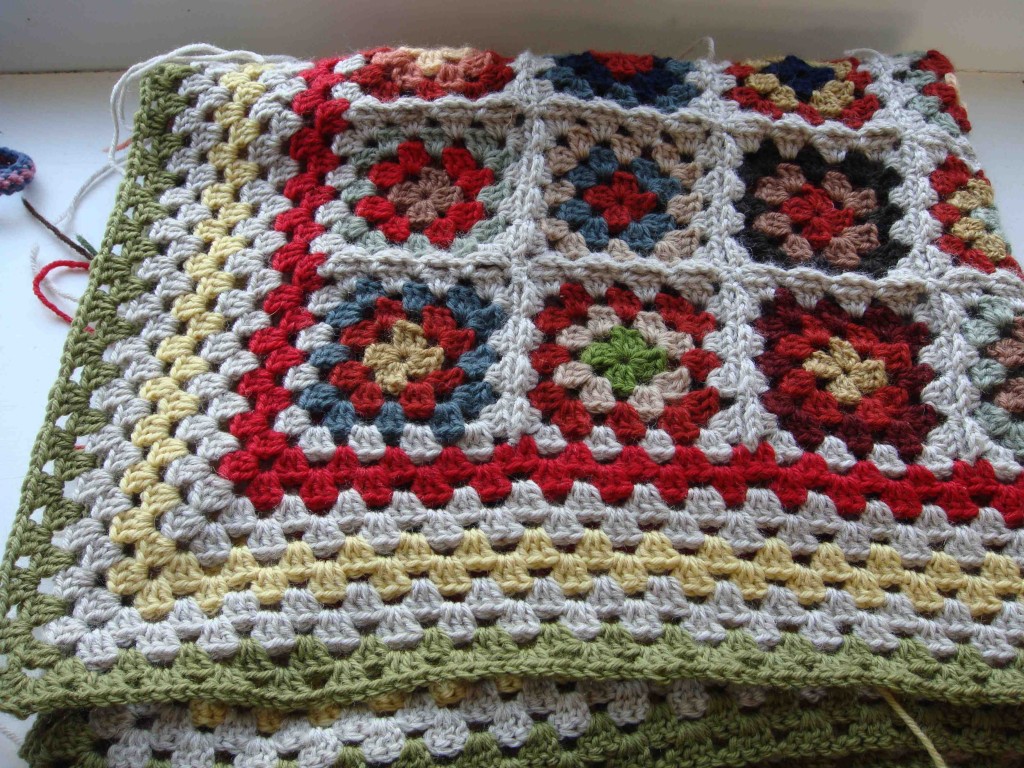 My new crochet class in the Coach House at St Dogmaels will be starting on Thursday afternoons, from 28th February.  It will be nice to have a new venue and hopefully some new faces along with the regulars.  I can't wait!
That's all folks!
Kx