October Catch Up!
Hi everyone,
I just realised that I have been concentrating so hard on keeping the Facebook page up to date that I have neglected my blog.
Here is a quick catch up of what's been happening since August.
New class with Learning Pembrokeshire is going well.  The venue is amazing – the new and (greatly!) improved Canolfan Hermon.
We are in the balcony room, so can look out over the play park and fields while we crochet and chat.  Such a lovely venue.
The 'Make it and Take it' day at Glaspant Manor near Newcastle Emlyn was a great success.  We had fantastic feedback and encouragement.  Check out the facebook group for updates.
There is a repeat on 24 November for those who couldn't make it to the September one, why don't you come along and join us for an enjoyable day of crafting in a beautiful venue.
Knitting socks is my new favourite hobby.
Made a few pairs but fancied making these yoga socks for ages.
Which is good 'cos I've just started a yoga class – so now there's a legitimate reason to make some!
The Crafternoons at the Coach House in St Dogmaels are also going from strength to strength. And of course I'm in the Welsh Woolen Museum on Saturday mornings.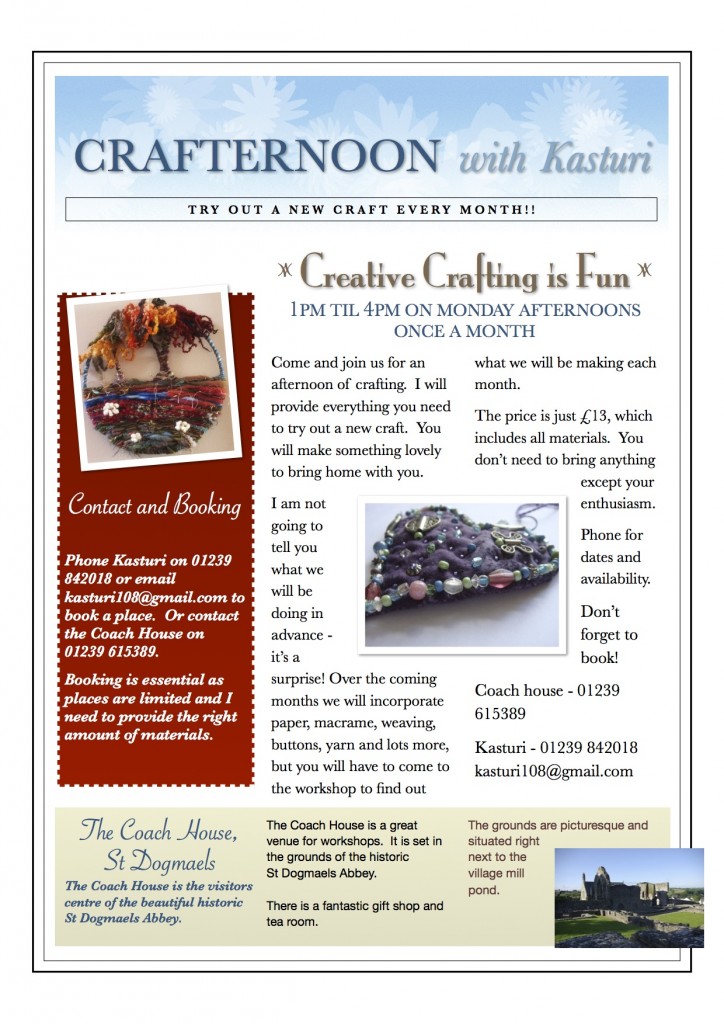 Thanks for reading and hope you're keeping well and creative!
Kasturi x