Getting Crafty at the Crafters Cwtch
I hope you had a lovely festive few days with family and friends.  I had the best Christmas ever.  Lots of amazing gifts (thanks so much everyone!) and nice and mellow – just the way I like it.
The Crafters Cwtch is a shop on Cardigan High Street dedicated to handmade items.   It is a great place to pick up gifts or to treat yourself to an extra something special.  Each item is unique and stock changes weekly.  During January to March the back room of the Crafters Cwtch will be used for craft workshops and classes.  Over 20 crafters will be sharing their skills, so it is a great chance to learn something new.  Please check out their facebook page to keep up to date with what is happening.
I will be repeating some of my Crafternoons from last year, so if you missed any it is your opportunity to catch up. On January 15th we will be papercrafting.  This includes paper gift bags, origami bookmarks and heart garlands.  January 29th will be all about string.  I will teach you the basics of macrame and you will make your own decorative hanging jam jar vase.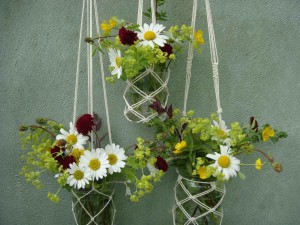 Bookings for these workshops are with Ann at the Crafters Cwtch – pop into the shop, or via the facebook page.
Kx