Butternut Squash Soup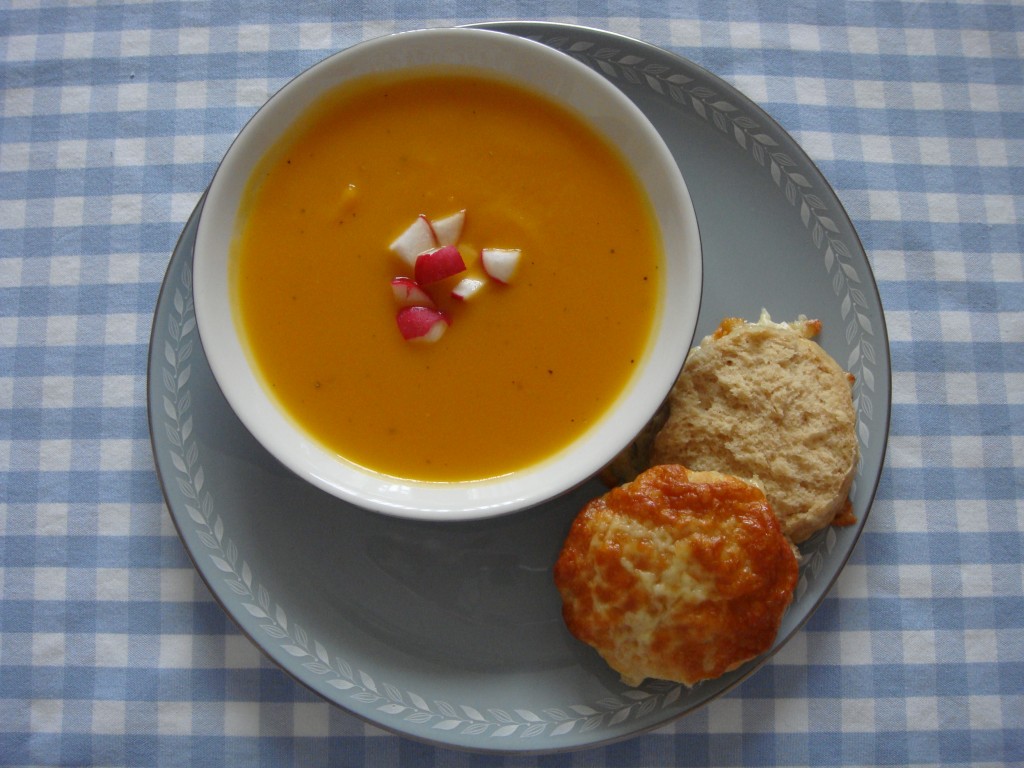 Quick and simple, but packed with tasty goodness!
This soup can be served alone, but is delicious with warm cheese and marmite scones, fresh bread or a salad.
Download Butternut Squash Recipe (PDF)
Ingredients
1 butternut squash
1 or 2 sweet potatoes
1 or 2 carrots
1 tbsp vegetable bouillon or 1 vegetable stock cube
Salt and pepper to taste
Garnish – see note below
Method
Peel and chop the vegetables into cubes.
Just cover with water and stock.
Bring to the boil and simmer for 15 – 20 mins, or until all vegetables are tender.
If using a pressure cooker then bring to pressure and then cook for 6 mins on high pressure.
Liquidise and serve warm.
Garnish
Garnish with freshly ground black pepper, chopped fresh radishes or toast some
pumpkin seeds in olive oil. For a unique flavour fry some capers in olive oil until crispy
and sprinkle over the soap when serving.