Grand Opening of The Little Shop Upstairs
Today is the big day, we are opening our little shop!  Here is a sneaky peak of some of the lovely items we have for sale.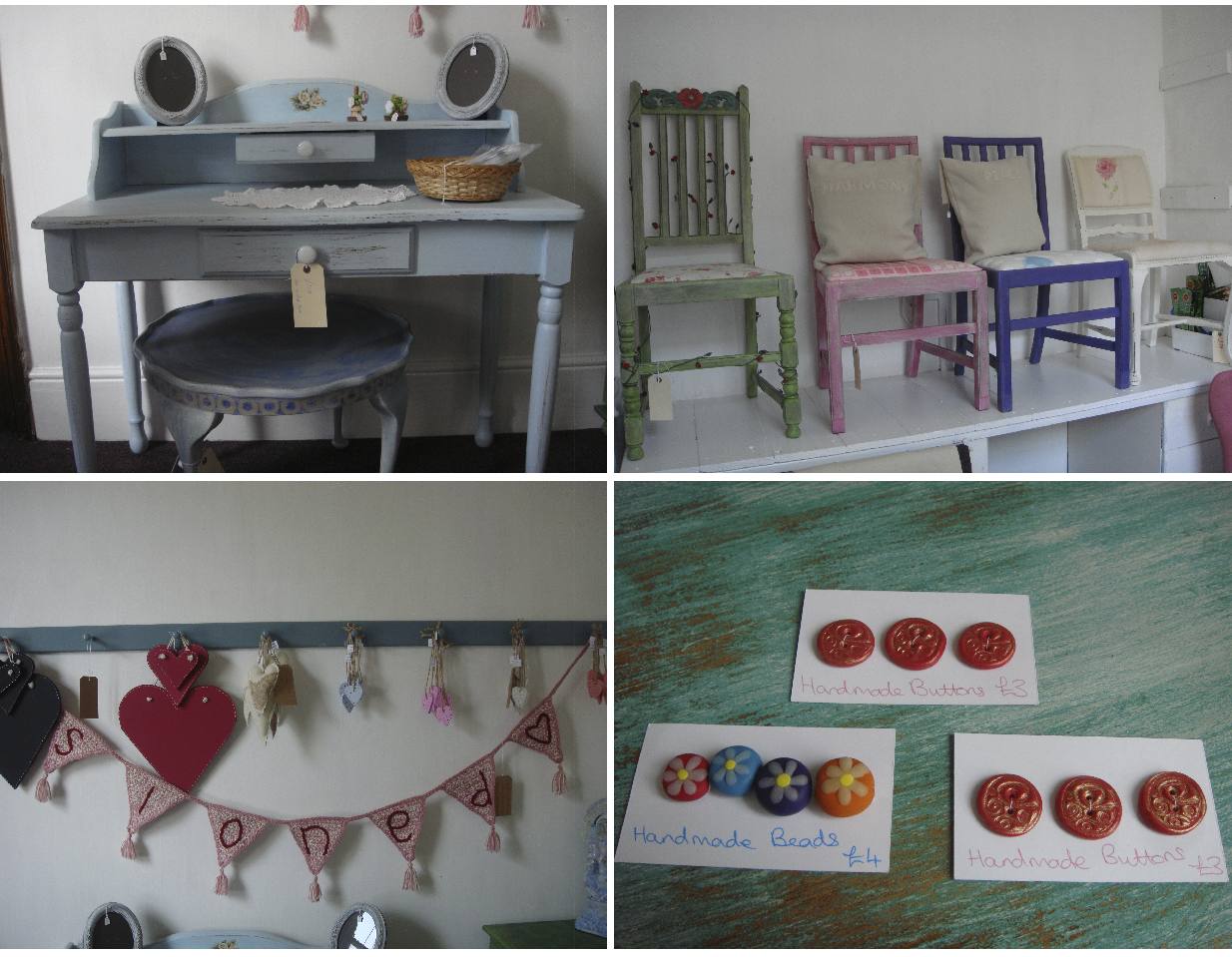 We have been so busy filling up the shop that the quality of these photos is poor, but you can get an idea.
I have also been baking cakes to give to our customers today, so keep your eyes peeled for new updates to the recipes page.  One I am definitely going to add is Gaura's Vegan Cake, a truly scrumptious, moist, fruity cake.
Ok, got to go – I've got a shop to open (ooh, I love saying that)!!
Kx