Busy Bee
What an exciting week!!!
I finished my knitted bag which has been in my 'to do' pile for ages, just waiting for a spare moment to sew it together.  I used 'Thor' wool, which has got pure wool and alpaca in so it is supersoft and superchunky and comes in loads of amazing colours – mine was called 'aurora'.  I loved knitting for a change and had to use size 12mm needles for the bag and 15mm needles for the scarf.  I felt very awkward holding such big needles as I am not used to it, but as the wool is so thick it didn't take that long really.  It also gave me the opportunity to use my favourite wooden button.  I have had it in my stash for a long time, waiting for just the right project.
Also on the agenda for the week were crochet hearts – valentine's day is coming fast and I wanted to try out a few different heart patterns to see which I preferred.  What do you think of my fancy heart?  I used the free pattern on Jose Crochet website.  I have also had the flower button in the middle in my stash for ages.  I knew it was reserved for something special.  It is a glass button made by a wonderfully talented local lady, Judith.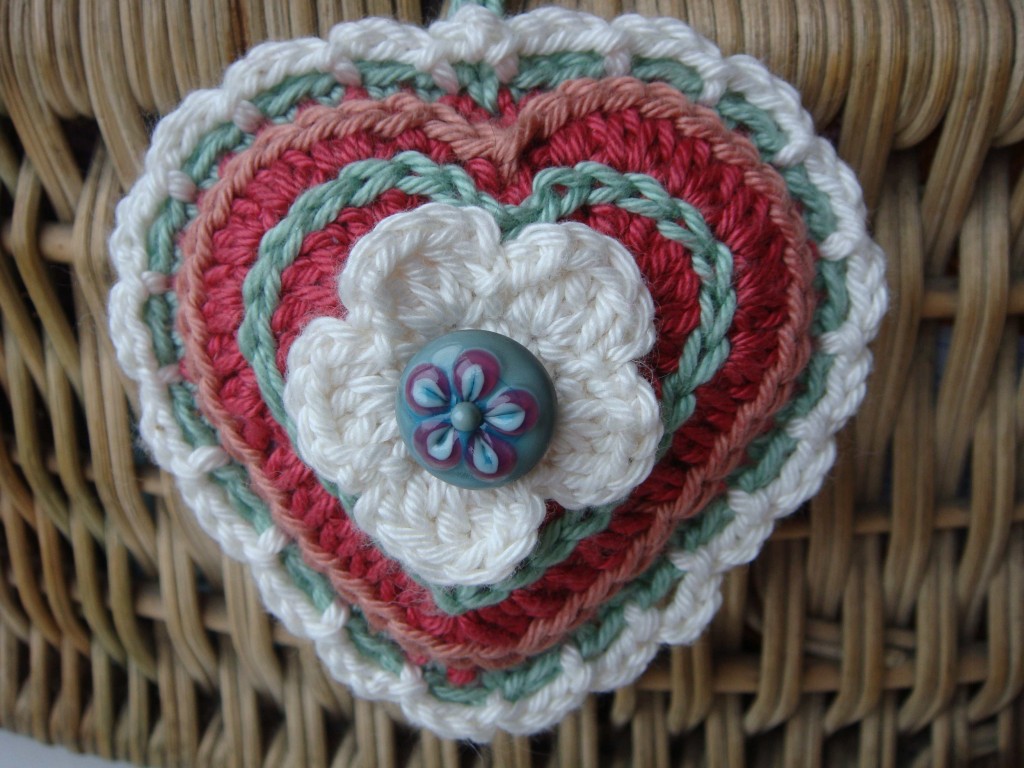 I tried out another couple of heart patterns and decided to string those together as a garland.  I used some mother of pearl buttons in the middle of the little hearts.  They look very cute and shiny in contrast to the bright red heart.  Unfortunately the pictures didn't come out very well, so I will try again tomorrow when it is lighter, but here is a picture of one of the hearts on the garland.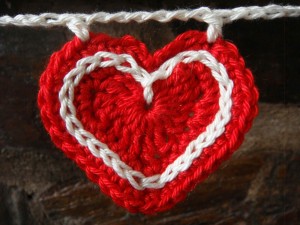 Myself and Pixiejools have been helping with craft sessions at the Eglwyswrw primary school for a couple of weeks.  The Eisteddfod is just around the corner so we wanted to get the kids excited about taking part.  Our brief was 'patterns in nature', so we made a pebble and seaglass mosaic of bees and honeycomb which is also the school logo.  Here is a quick snap.  It is not finished yet, but I think it is looking fantastic already.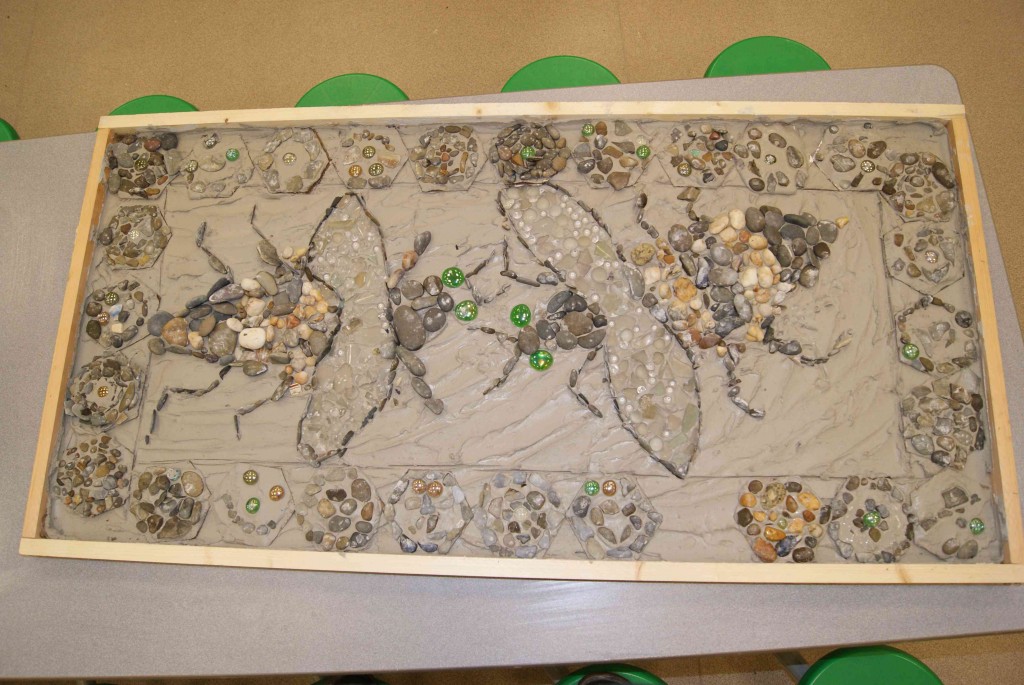 And to top it off we had lots of lovely snow.  Me and the kids had fun making this snowman, and then they had even more fun smashing it to bits with a baseball bat!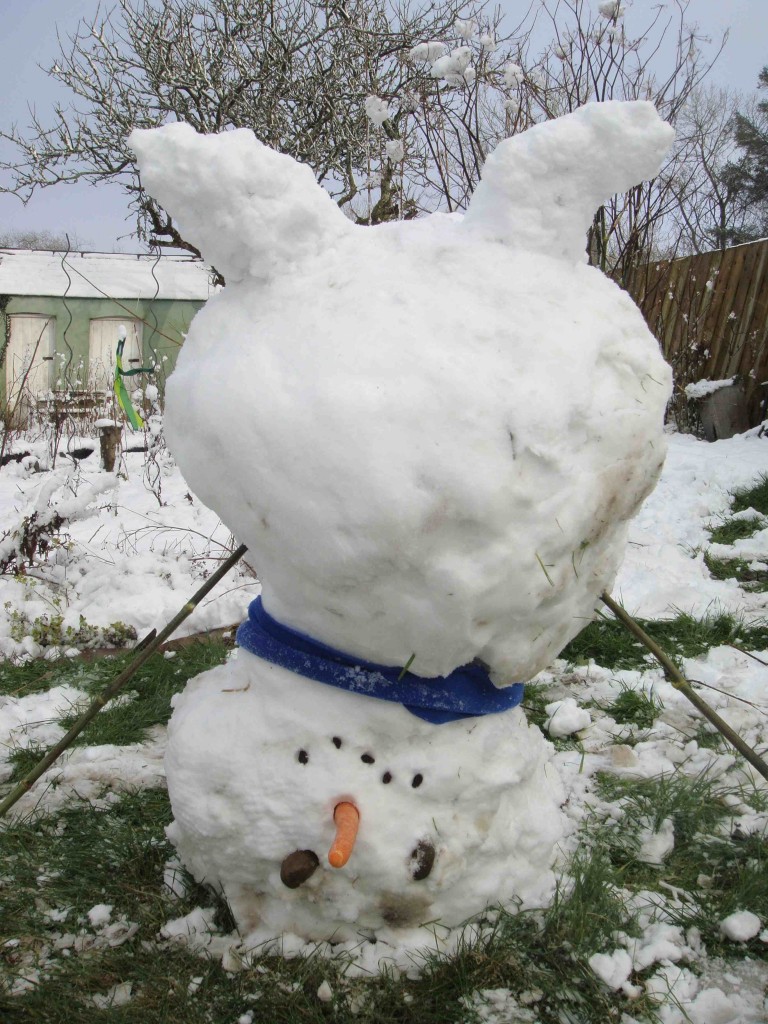 Keep warm and cosy and if there is snow where you are have fun and take care
Kx