My garden – 2013
Despite being completely neglected this year, the garden was still beautiful.  It was the warmest year since we moved to Wales and it was nice to have a long dry spell.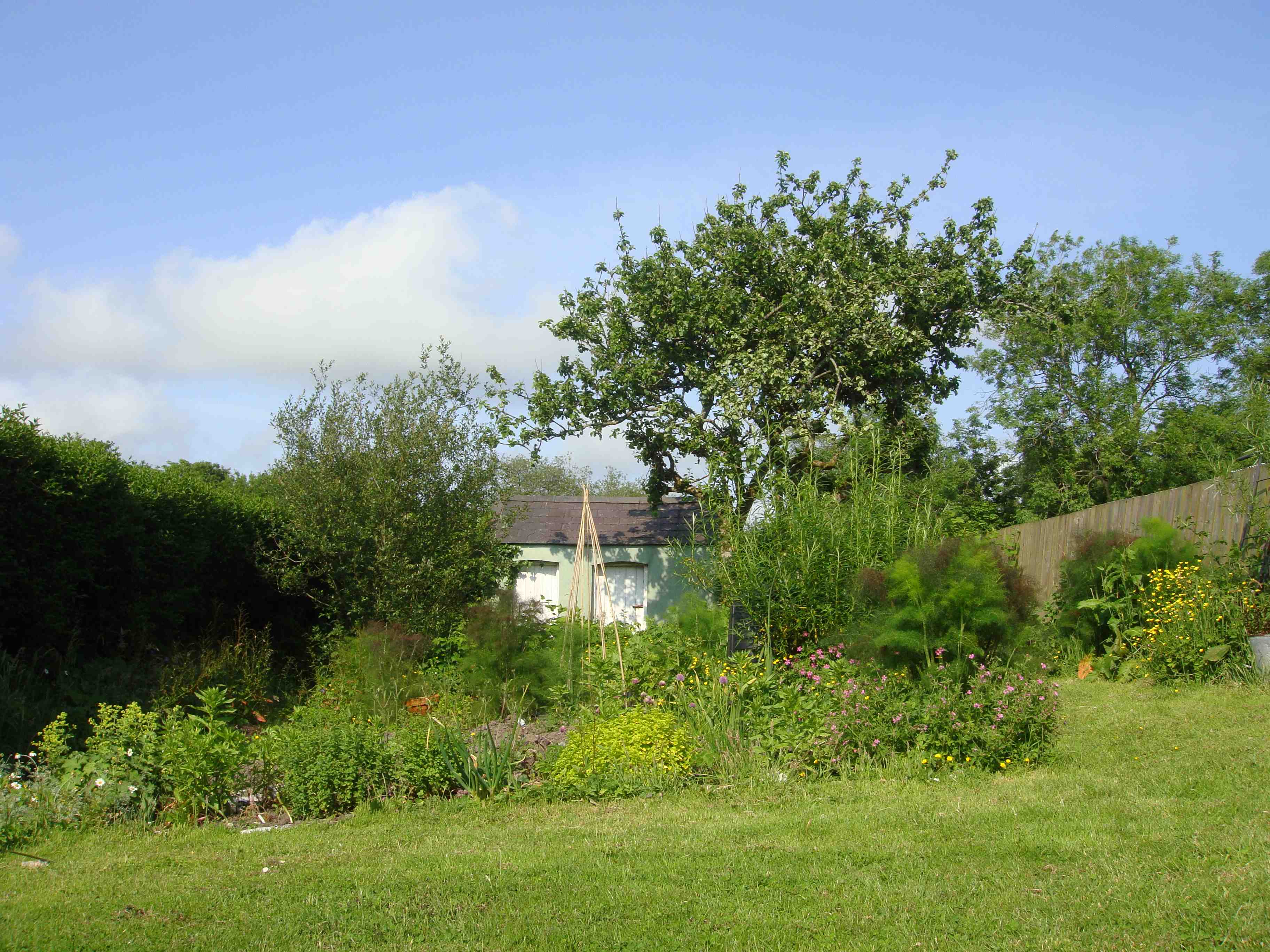 As usual the perennials did the best.  I never seem to have the time to plant all the annual seeds that I intend to – all that transplanting seems like too much effort to me!  It is difficult here without a greenhouse or polytunnel as it is usually so cold and damp that the growing season never seems quite long enough.  Anyway, growing herbs has always been my favourite, so I will stick with that.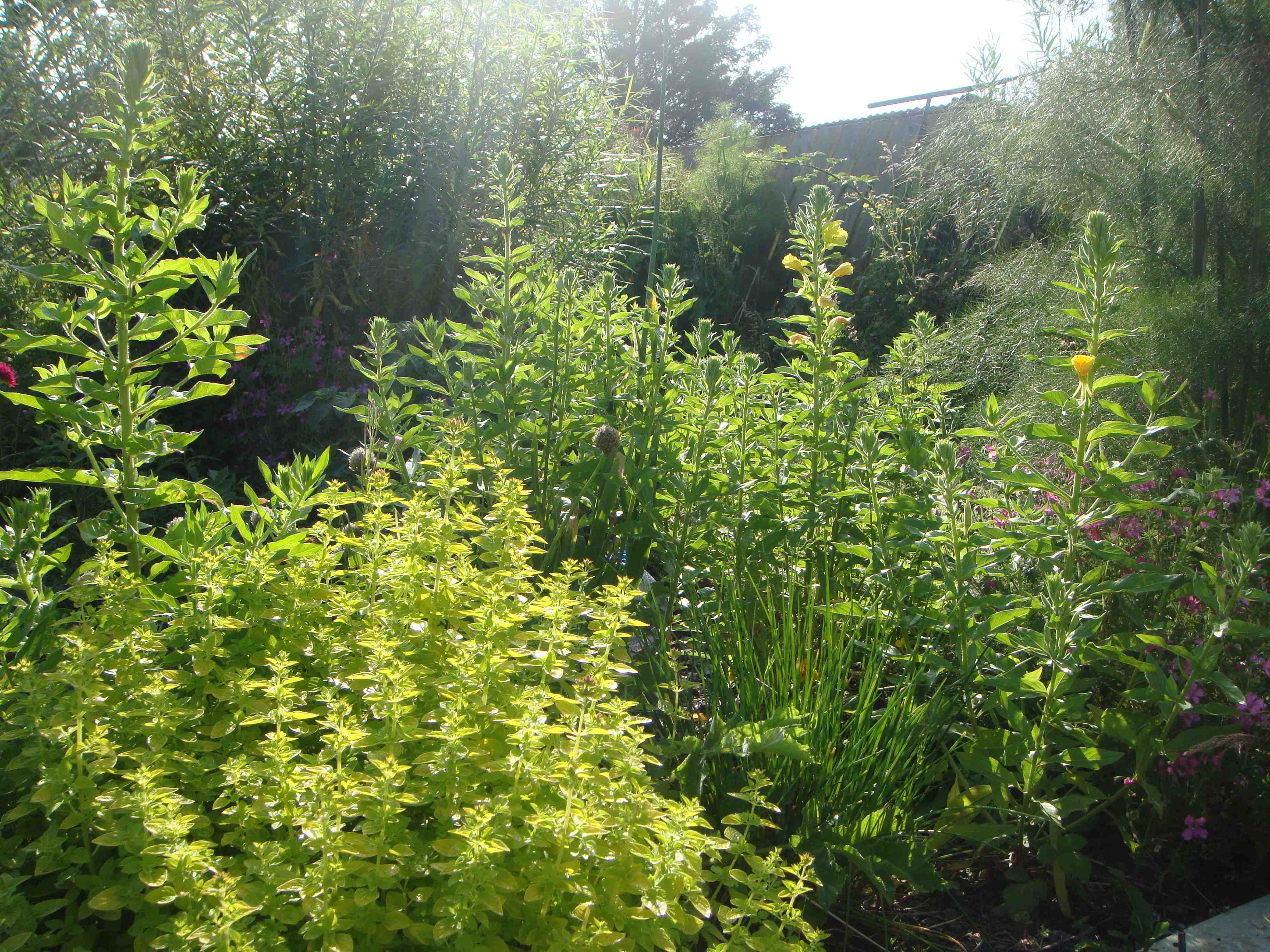 I decided to be self-sufficient in something this year, so I chose fennel seeds.  I had about 20 plants – they grew so massive they became a fennel jungle.  Unfortunately I didn't make it into the garden in the Autumn to pick them and so I think the birds had a feast and I missed out.  Oh well, there's always next year!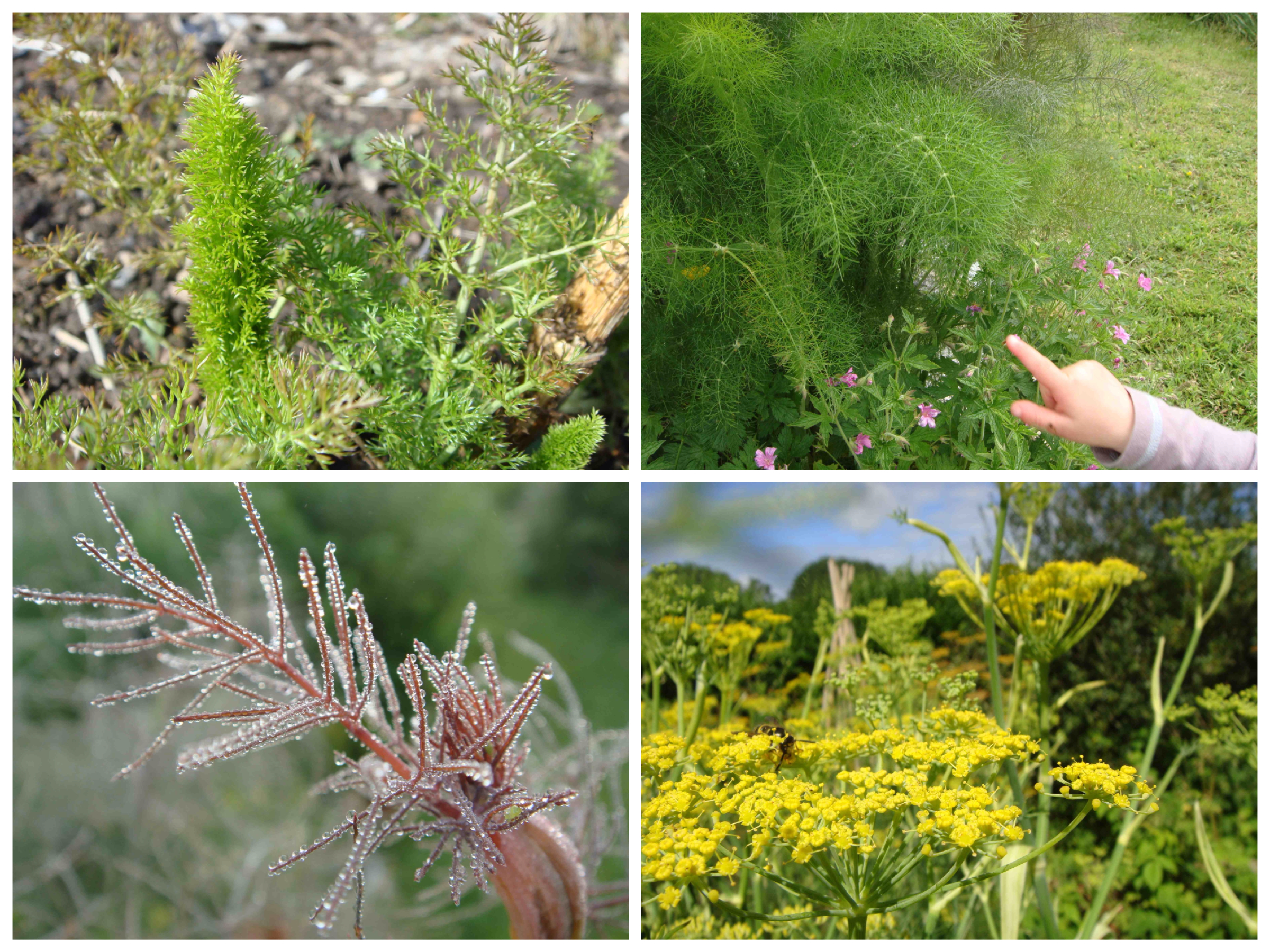 Although we haven't had many flowers in the garden this year I have really enjoyed the texture, especially the frothy fennel and the bold and beautiful rhubarb.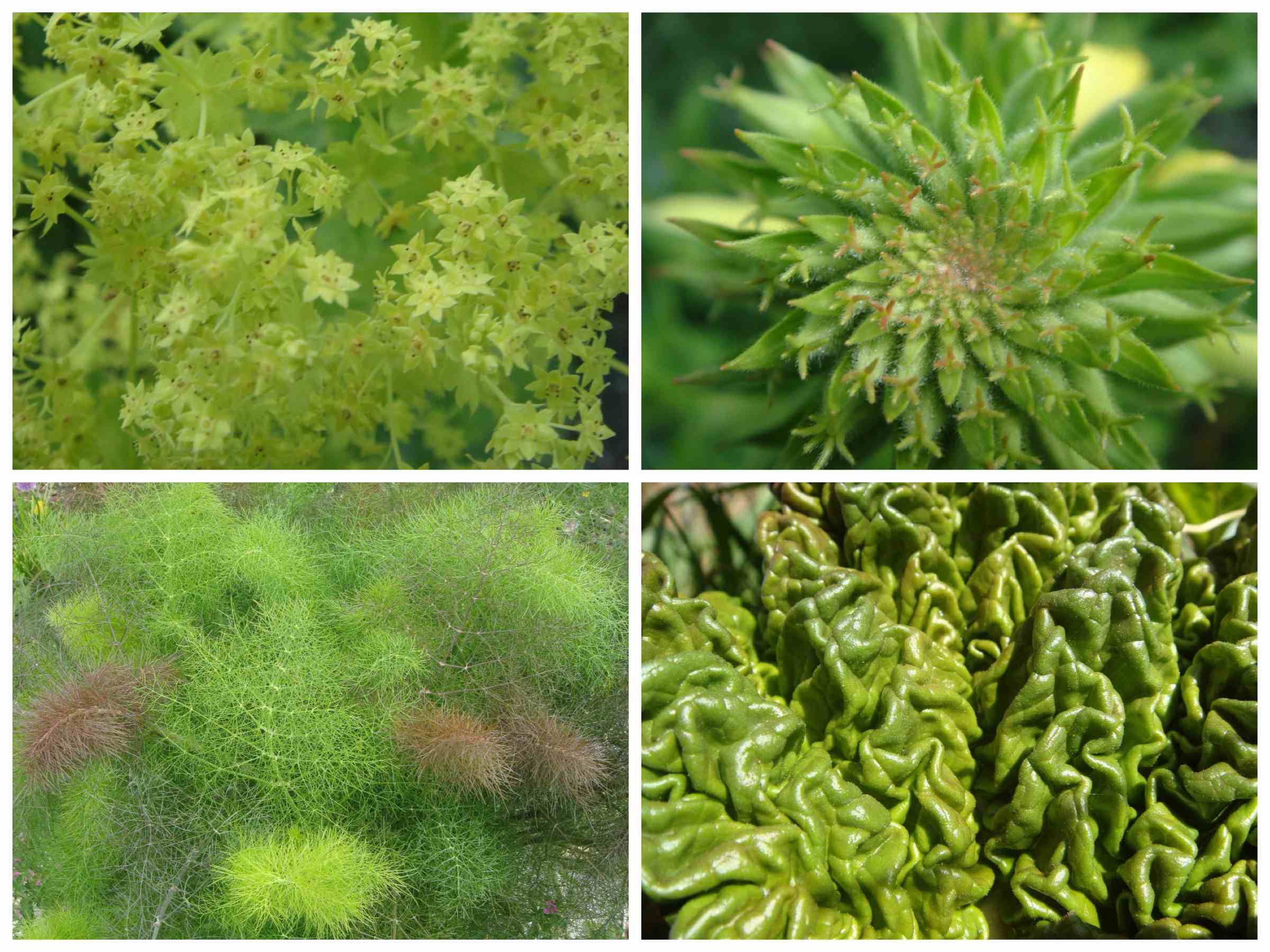 We did manage a few flowers though without too much effort.  The marigolds, nasturtiums and primroses came up by themselves.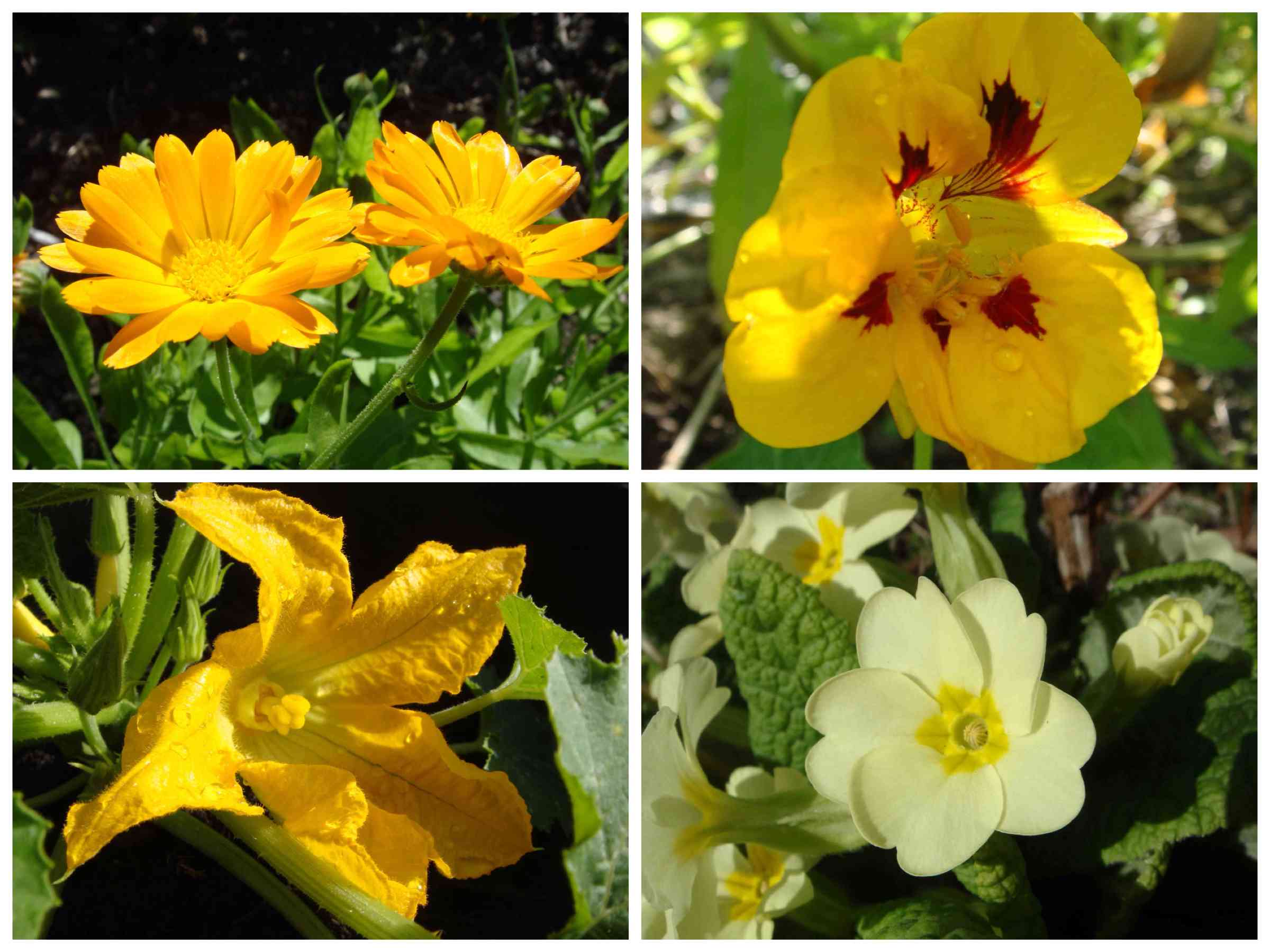 A few from a paler palette also popped up to say hello.
I hope you have enjoyed taking a peek around my garden. What's next? My goals for 2014 are to tackle the bank along the side of the garden and to grow more flowers.  Let's see if I manage it, keep your fingers crossed for me x