Crochet Coat Hangers
I haven't written anything on the blog for so long (since February!) that I feel the same as when I sat down to write my first blog entry.  It is hard to know where to start.  I finally decided to go with crochet coat hangers.
The coat hangers have been one of my most popular workshops so far.  We have all loved them from start to finish.  There is a lot of inspiration online and in books so I combined my favourite aspects of all of them.  I simplified the patterns so that they would be suitable for all skill levels.  I tweaked, frogged, re-stitched, and finally came up with the perfect patterns for the workshops.  I used Smoothie yarn, by Patons, as it is cheap and cheerful, has a great range of colours and looks fantastic – smooth with a nice sheen.  It is 100% acrylic, but feels more like cotton.
One of the participants loved them so much she made ten of them in a week – that's her Christmas presents sorted for this year!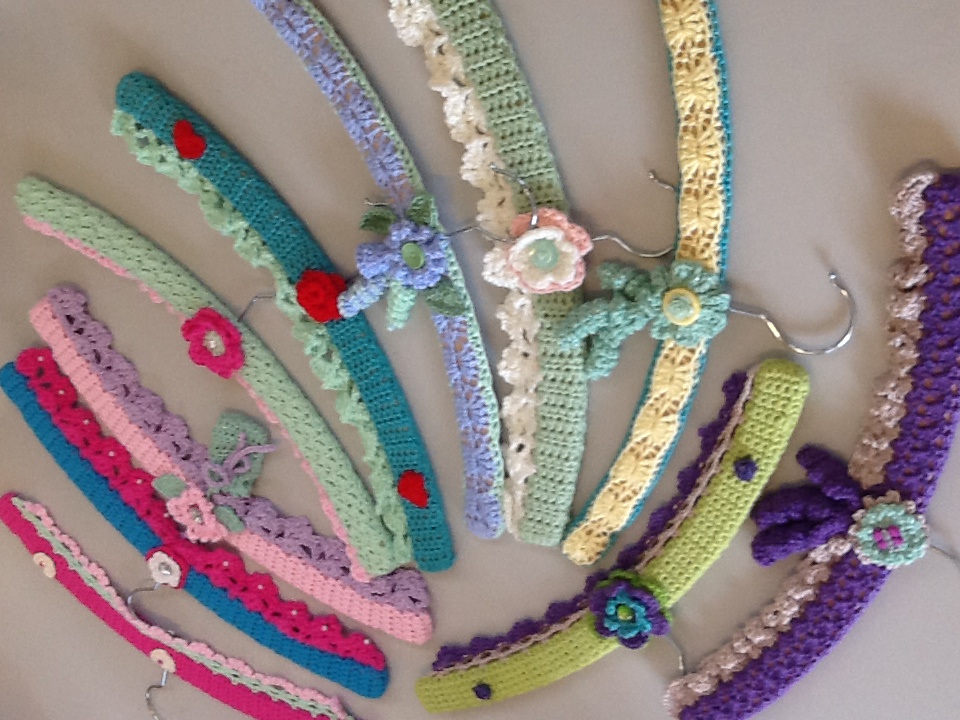 Hope you all enjoyed your summer, and look forward to seeing everyone soon,
Kx