Hats, glorious hats
I have finished a couple of hats, both of which I have been meaning to get round to for ages.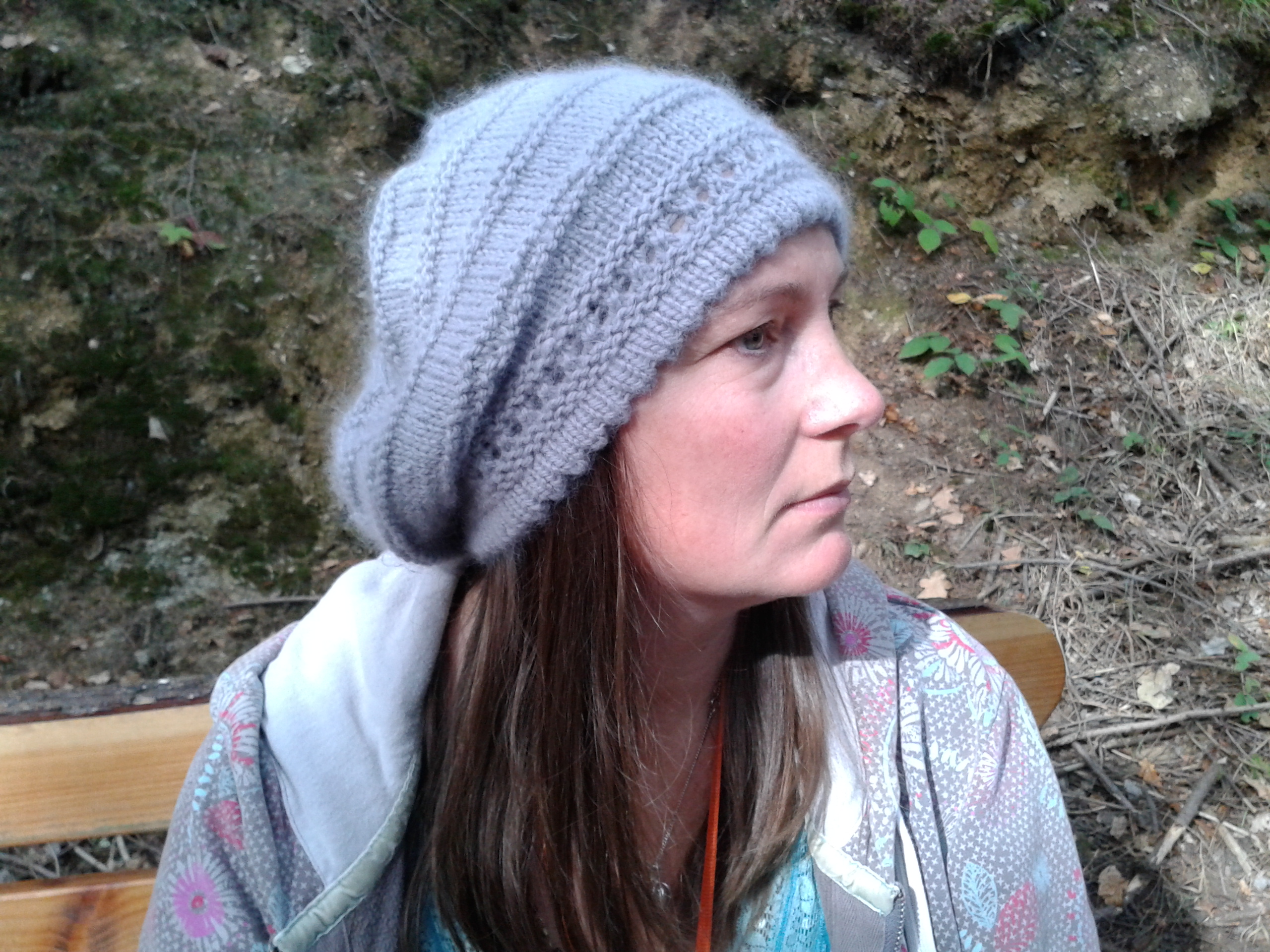 I love slouchy hats and lost my favourite one last year.  So before the weather gets any colder I wanted to make another one.  I already had the perfect yarn.  It is the beautiful pale grey Lana Gatto Class.  It is 80% extra fine merino wool and 20% angora.  Wow.  Honestly, I have never used such a soft yarn.  The bonus is that even though it is fluffy it is fairly easy to unravel if you make a mistake (like I repeatedly did!).  The pattern is the slouchy hat by Jan Wise from Ravelry.
The second hat is the R2D2 hat.  The pattern was from a Star Wars craft book.  I used 100% acrylic yarn so that it will be 'roughy toughy' enough for kids to use.  The pattern is for an adult size hat, but I used dk wool (American=Sport Weight) and a 3.75mm hook and it came out just right for my 9 year old.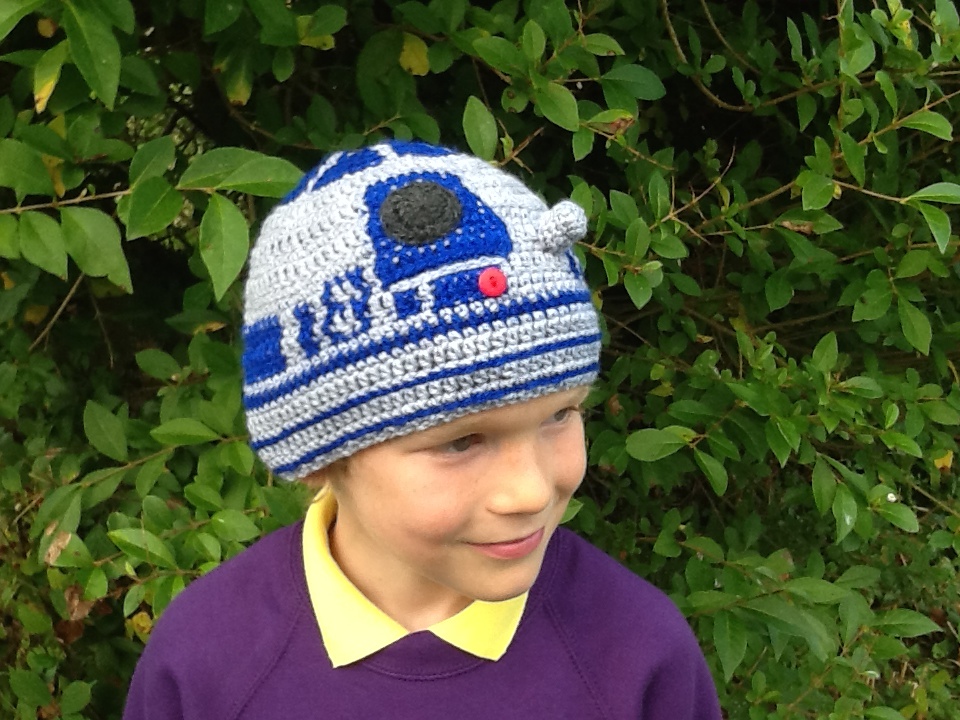 Next hat project is the Hat Most Likely to Succeed for my husband.  I have to wait to see if I get new circular needles for Christmas, though, before I start that project.  Fingers crossed!
If anyone wants to keep up with any of my projects and work in progress you can find me on ravelry.
Kx